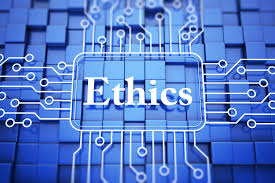 EdTech Ethics: Navigating the Moral Landscape of Technology in Education
In today's rapidly evolving digital landscape, educational technology, or EdTech, has transformed the way we learn, teach, and interact within the educational sphere. While EdTech offers unprecedented opportunities to enhance education, it also brings forth a complex array of ethical challenges that demand careful consideration. This blog will delve into the moral landscape of technology in education, exploring the ethical dilemmas posed by EdTech and highlighting the importance of navigating them for the betterment of education.
The Promise of EdTech
Educational technology has undeniably revolutionized education by expanding access, personalizing learning experiences, and enabling collaborative environments. EdTech tools like online courses, virtual classrooms, AI-powered tutors, and interactive educational games have made learning more engaging and accessible to learners of all ages and backgrounds.
The Moral Imperatives
While EdTech offers numerous advantages, its rapid proliferation has given rise to significant ethical concerns that educators, policymakers, and tech developers must address:
a. Data Privacy: The collection and utilization of student data for personalized learning raise concerns about data security, consent, and the potential for misuse or breaches.
b. Equity and Access: While EdTech can bridge gaps in education accessibility, it also risks exacerbating existing inequalities if not accessible to all students, regardless of socioeconomic status or geographic location.
c. Screen Time and Health: The increased use of technology in education prompts questions about the impact of excessive screen time on students' physical and mental well-being.
d. Automation and Teacher Roles: The integration of AI and automation in teaching raises ethical questions about the role of educators, the quality of human interaction, and the potential job displacement.
e. Academic Integrity: EdTech tools that facilitate cheating and plagiarism challenge the integrity of assessments and student achievements.
Navigating the Ethical Landscape
To ensure that EdTech benefits education without compromising ethical values, several key principles should guide its development and implementation:
a. Privacy and Security: EdTech platforms must prioritize robust data protection measures, informed consent, and transparent data handling practices.
b. Accessibility: Developers should design tools with a focus on inclusivity, ensuring that all students, including those with disabilities, have equal access to educational opportunities.
c. Balancing Screen Time: Educators and policymakers must strike a balance between screen-based learning and traditional methods, considering the potential effects on students' health and well-being.
d. Redefining Teacher Roles: Embrace AI and automation as tools that enhance, rather than replace, the role of educators, emphasizing the importance of human connection and personalized guidance.
e. Academic Integrity Solutions: EdTech platforms should integrate robust plagiarism detection and anti-cheating measures to preserve the integrity of assessments.
Collaborative Efforts
Addressing EdTech ethics requires collaboration among educators, students, parents, policymakers, and technology developers. An open dialogue can foster a shared understanding of the potential risks and benefits, leading to responsible and ethical EdTech solutions.
As technology continues to reshape education, the moral landscape of EdTech demands our attention. Striking the right balance between innovation and ethics is imperative to ensure that educational technology serves its intended purpose: enhancing learning while upholding the fundamental values of privacy, equity, and integrity. By navigating this complex terrain thoughtfully and collaboratively, we can pave the way for a more ethical and promising future in education.