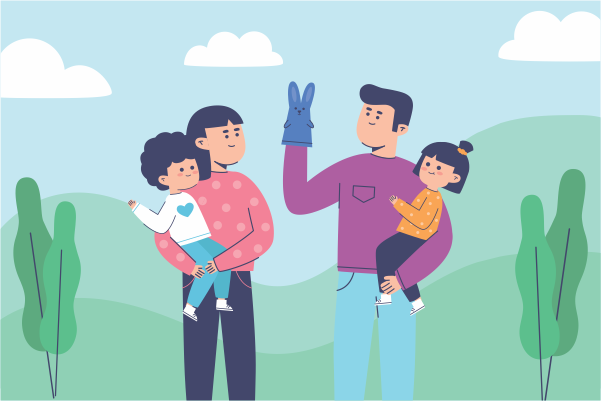 The process of raising a child by its parents is called parenting. Parenting plays a very important role in the physical, emotional, social and intellectual development of a child from infancy to adulthood. Providing proper protection and care is necessary for the healthy development of a child. Hence, parents should equip themselves with all the knowledge and intricacies before taking up the big responsibility. To start with, it might be helpful to know that there are four main parenting styles in early child development. Authoritative, authoritarian, permissive and uninvolved parenting are the styles followed for the varied effects and eventualities.
In today's world, bad parenting is very prevalent. It's no wonder that poor behaviours and mental health disorders among children are very common nowadays. Authoritarian parenting followed by parents who are very rigid and strict results in unhappy, moody and stressful kids. On the other hand, permissive parenting and uninvolved parenting may create happy kids but these kids lack self-control and aren't very successful.
Only sacrifice and complete support create happy and effective kids. Good parenting is associated with proper guidance, moderate strictness and an overall balanced approach. Authoritative parenting follows such an approach and is the right style of parenting. Good parents are role models for their children and also for other parents around. The world needs more of them.
Parenting isn't as easy as it seems to many. In fact, it's a huge responsibility and requires proper planning and effort. Parents could either be a reason for gratitude or a reason for hate. They decide their own fate.