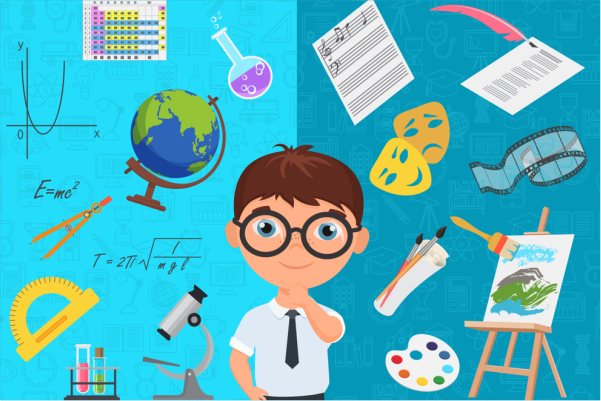 As soon as the students step into the 10th and 12th classes and their exams get over they end up in a pool of questionnaires from the society, relatives, family and friends which force them to enter into an endless wave of competition and everyone is in the rat race to become the next RK Narayanan, CV Raman or Dr. Subhash Chandra. Choosing what to study after 12th is a critical and career-defining decision. There are many students who either follow what their friends are doing or choose what their relatives and known tells them or paths that are popular and this last-minute planning may not be suitable for their aptitude or interest, resulting in lack of interest, leaving their studies in middle, degradation of their grades or even they end up going through a career which they are not meant for. Therefore it is important to begin early and to know what options lay ahead of you after school so that you can make an intelligent and calculated decision.
1. Focus on your target with your existing stream– If you have already chosen the stream of your choice then do not shift your focus rather you should know what all opportunities are available in the market and try to sharpen your skills in the same field. Later try to learn and add extra specialization of your own field so that you can sustain in the current competitive market.
2. Get through Entrance Examinations – One of the major concerns for students after 12th is to appear for entrance exams. Almost every stream be it arts, engineering, medical, commerce or any other, has its own set of entrance exams for admission to reputed colleges in the respective domains. Every year numerous students prepare to crack various entrance examinations related to the courses they are interested in taking at the graduation level. Depending upon the score the students get in these exams, they can apply to a plethora of courses offered by colleges across the country. Because of the increasing number of applicants and fierce competition for admissions, many reputed colleges have adopted entrance exams as a means to screen and shortlist the best candidates suited to their dream course and college.
3. Switching to a new stream – Many times after opting for a particular stream student realize that they are not able to fit in, students should depend upon their aptitude and personal interest, this is again a right time to switch to a new stream as later they might feel that continuous hit and trial method has wasted their time and energy for gaining a particular knowledge as after completion of graduation they might feel that it has become too late for them to change their stream, hence a 'stitch in time saves nine' proverb is apt to understand the value of time and choice of their a correct stream which can lead themselves towards a bright career.
To find out more about the correct college choice for you, course highlights, list of colleges offering by that course, college rankings, college application, admission, details of entrance exams requirements, you can feel free to book a guided counselling session by Remarkable Education.