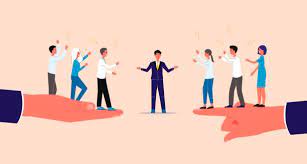 Mastering Conflict Resolution and Negotiation Skills in School and Work-Life
Conflict resolution and negotiation skills are invaluable assets that can benefit individuals in both their school and work lives. Whether you're a student trying to navigate the challenges of group projects or an employee seeking to enhance your career prospects, these skills are essential. In this blog, we'll explore how to learn and apply conflict resolution and negotiation skills effectively in both educational and professional settings.
Part 1: Conflict Resolution in School Life
Conflict resolution in school life is crucial for students to create a positive and harmonious learning environment. Here's how you can learn and apply these skills:
Effective Communication: The foundation of conflict resolution lies in effective communication. Students can learn to express their thoughts, emotions, and concerns clearly and respectfully. This can be achieved through class discussions, group activities, and debates.
Active Listening: Encourage students to be active listeners. This skill involves paying close attention to what others are saying without interrupting and responding thoughtfully. Teachers can incorporate listening exercises into their lessons.
Mediation Skills: Schools can introduce peer mediation programs where students learn to mediate conflicts between their peers. This not only helps them understand conflict dynamics but also teaches them empathy and problem-solving.
Conflict Resolution Workshops: Schools can organize conflict resolution workshops or seminars conducted by experts. These sessions can provide students with practical strategies for resolving conflicts and managing disagreements constructively.
Role-Playing: Role-playing scenarios where students act out conflicts and practice resolution techniques can be a powerful learning tool. It allows them to experience different perspectives and responses to conflict.
Part 2: Conflict Resolution in Work-Life
Conflict resolution in the workplace is essential for maintaining a productive and positive work environment. Here's how you can learn and apply these skills:
Conflict Resolution Training: Many organizations offer conflict resolution training for their employees. These programs typically cover topics such as active listening, empathy, and negotiation strategies. Attend these sessions to enhance your conflict resolution skills.
Understanding Different Communication Styles: In the workplace, people have varied communication styles. Learning to understand and adapt to these styles can help prevent misunderstandings and conflicts. Consider taking courses or reading books on interpersonal communication.
Emotional Intelligence (EQ): Developing emotional intelligence is key to resolving conflicts at work. Understanding and managing your emotions and the emotions of others can lead to more effective conflict resolution. Self-awareness and self-regulation are crucial aspects of EQ.
Seek Feedback: Encourage open and honest communication with your colleagues. When conflicts arise, ask for feedback on your behaviour and communication. Constructive criticism can help you improve your conflict resolution skills.
Negotiation Skills: Conflict resolution often involves negotiation. Learning negotiation techniques, such as finding common ground, compromising, and win-win solutions, can be invaluable in resolving workplace conflicts.
Conflict resolution and negotiation skills are essential in both school and work life. In school, they foster a positive learning environment and prepare students for future challenges. In the workplace, these skills are essential for career growth, teamwork, and overall job satisfaction. By actively seeking opportunities to learn and apply conflict resolution and negotiation skills, individuals can enhance their personal and professional lives, ultimately leading to greater success and fulfilment. Remember that these skills are not just about resolving conflicts but also about building stronger relationships and promoting collaboration.