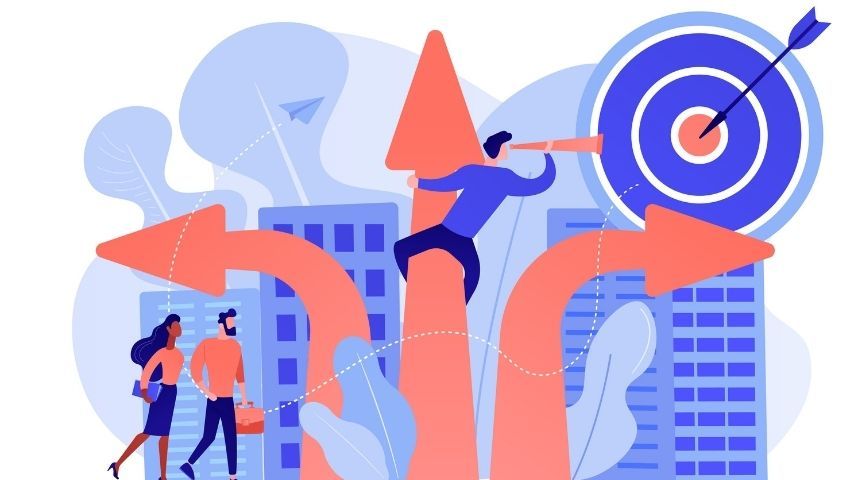 Navigating Career Transitions: A Guide to Making a Successful Career Change
At some point in your professional journey, you may find yourself contemplating a career change. Whether motivated by personal growth, dissatisfaction with your current role, or the pursuit of new opportunities, making a career switch can be a transformative and rewarding experience. This article aims to demystify the process of changing careers, providing you with valuable insights and a step-by-step guide to help you navigate this significant transition.
Understanding Career Switching
A career change involves transitioning from your current job or industry to a different one. It doesn't necessarily mean shifting industries; it could also mean seeking a role within the same industry that aligns better with your goals and aspirations. Career changes can be prompted by various factors, such as the desire for a more flexible work schedule, higher income, reduced stress, different leadership dynamics, or simply a sense of unfulfillment in your current role.
Six Key Steps to a Successful Career Change
1. Cultivate a Growth Mindset
Assessing your job satisfaction is the first step in considering a career change. Keep a journal to document your daily reactions to your current position. Embracing a growth mindset is crucial, as it requires openness to new possibilities. Challenge the way you perceive yourself and your abilities, enabling you to overcome fear and embrace change. Reflect on your current job's impact on your satisfaction, workplace environment, daily enjoyment, and alignment with your professional development.
2. Evaluate Your Interests and Skills
Examine your achievements and experiences throughout your academic and professional life. These accomplishments can stem from volunteer work, past jobs, or academic projects. By reviewing this information, you can identify your core interests and strengths, which will prove valuable in crafting a compelling resume for your new career. Some individuals may choose to stay within the same industry but explore a different career path, while others may venture into entirely new industries. Evaluating your skills and interests will guide you in making the right choice.
3. Brainstorm Career Options
To explore potential career options, consider industries and roles that align with your skills and values. If you're uncertain about your path, seek advice from your professional network or career counsellors. Engaging in informational interviews with people in your target industry can provide valuable insights. Don't limit your options—compile a list of potential careers to widen your perspective. Research different companies and their job openings to gain a better understanding of your chosen field.
4. Thoroughly Research Potential Career Matches
Once you've narrowed down your list of potential careers, dive deeper into research. Informational interviews, discussions with industry experts, and online resources can provide crucial insights. Learn about the job market, salary expectations, required qualifications, and the growth potential of your chosen career. Researching your options will help you make informed decisions.
5. Develop an Action Plan
With a clear career path in mind, create a well-defined action plan. Set both short-term and long-term goals, along with specific milestones, to hold yourself accountable. By this stage, you should have conducted thorough research and narrowed down your career choices. Consider the time it will take to transition successfully and build a roadmap for your journey.
6. Revamp Your Personal Brand
Before applying for new positions, invest time in personal branding. Tailor your resume, cover letter, and social profiles to create a compelling personal brand that resonates with potential employers. This step is especially crucial during a career change, as it ensures your previous experience aligns with your new career goals. Be fearless in presenting yourself as a valuable asset in your chosen field.
Remember, it's never too late to pursue a career change, regardless of your age or current circumstances. The key is to have a well-thought-out plan and the determination to execute it. Embrace change with a growth mindset, and you'll discover new opportunities, personal growth, and a fulfilling career that aligns with your aspirations. The journey may seem daunting, but with careful planning and a commitment to self-improvement, you can successfully navigate the path to a rewarding new career.
Remarkable Education, a premier provider of career counselling services in India, plays a pivotal role in empowering individuals to make well-informed decisions regarding their career trajectories. Drawing upon our extensive expertise in offering guidance and exploring a wide spectrum of career opportunities, we facilitate both personal and professional growth while bridging the gap between academia and industry. Our dedicated team of career advisors at Remarkable Education contributes significantly to the advancement and prosperity of undergraduates, postgraduates, and early-career professionals within the Indian job market. Our comprehensive support and invaluable insights serve as a guiding light, aiding individuals in discovering their path towards fulfilling and rewarding careers. Book your session today for various online or offline counselling, psychometric tests and many more by calling +918690804533.